Well, everyone, I'm back to blogging again. For those who don't know, there was a big issue happening in the writing community. If you haven't heard of #cockygate, then you can find some information about it here: Cockygate defeated: judge finds "Cocky" trademark for romance titles unenforceable. 
Basically, one author was trying to copyright the word, "Cocky," and she was attacking other writers who used Cocky in their book titles. Not only was she attacking them online, but she also had Amazon remove their stories if they had the word, "Cocky" in the title. Today, I'm not going to discuss my feelings about it, but I'm sure you know how I feel. Needless to say, I think it's silly to try and copyright a word, and it always bothers me when one writer attacks another. Us writers already go through so much, so when one of us isn't supportive of another, it really weighs down the community as a whole.
Also, here is another reason I warn against using Wattpad: Welcome to the History of Wattpad Wiki. I guess some users of the website think it's funny to create a Wiki calling out drama between writers…
Anyway…
So, today I want to discuss the elements of a great story. And no, I'm not talking about how you should write in regards to using Show, don't tell, or metaphors. I want to discuss what aspects of a story bring readers into the world and relate to the characters.
If you read my blog, then you know I like to mention amazing video games I've played. As a girl gamer, I have no problem sharing my love for a good RPG, especially JRPGs. Most, if not all of my storytelling, I learned from watching anime and playing JRPGs. The newest game I played, Persona 5, taught me an important lesson about storytelling.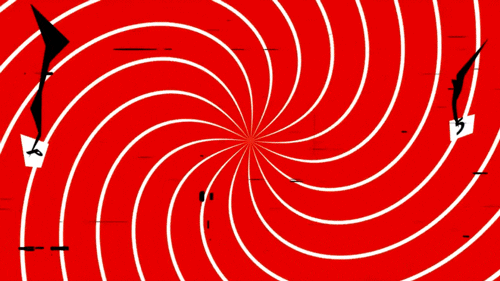 When we (as in us writers), write our stories, we want to capture our readers. Not only do we want them to dive into the world we created, but we also want them to love our characters and read their journey. After playing Persona 5, here are a few important story elements I feel all writers should include in their work:
Make your characters relatable! – When we're creating characters, we're basically giving life to a new person. When you think about a person or yourself, what do you think of? Well, usually people have goals, hobbies, little quirks about themselves, and a well-established backstory. Remember, you don't need to make every character have a tragic backstory story to be related, but you need to make them (at least the main characters) slightly likable and unique.
Diversify the plot and twist – What I mean is, don't have sad situations or happy situations all the time, twist it up. In life, we go through so many emotions – happiness, sadness, being mad, etc. – so the same should apply to our work. Our characters grow through what we put them through. Life is full of ups and downs and all arounds, so our stories should be the same. And you never know, a reader may just smile along with the character when they finally realize their goal or cry when another character dies.
Have a message – This one, I can't stress enough! One element of a good story is a clear message your readers can relate to and take with them when the story ends. Of course, I know it's hard to write something new in today's world, but you shouldn't give up. Having a message in our stories is important, and that's what helps a story stand the test of time. There are reasons the classics are still taught in schools, even if people don't write or speak that way anymore.
This post is getting long, so I'll end it here for today. Lately, to improve on my plotting, I've been analyzing my favorite stories. For example, I asked myself, "Why did I want to keep reading about these characters?" or "What message did this story teach me?"
If you have time, do the same, and you'll see how helpful is it.
Question: What do you think are elements of a great story and how do you include that in your own work?